The tips pumped on social media are solutions to problems you don't even have, leaving you among the millions of hopeless marketing zombies.
​
Time to expel the mind viruses.
​
Meet the Marketing Bullshit Exorcist.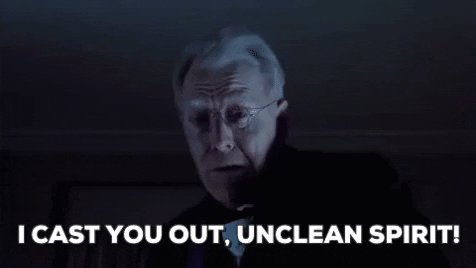 ​
I have sorted through the fraudsters to find the great, timeless principles, so you can save years of being run around in circles buying more useless educational products.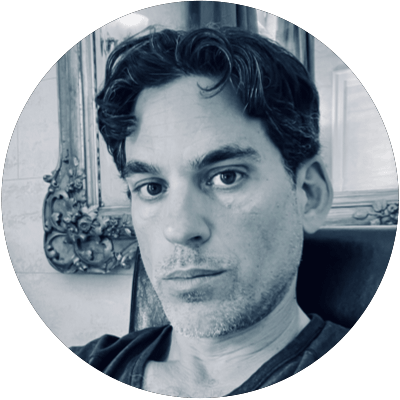 ​
Quit copying how others are marketing. They are bad copies of their teachers who were bad copies of their teachers and so on.
"If you only read the books that everyone else is reading, you can only think what everyone else is thinking."
—Murakami (one of the greatest novelists of our time)
​
Sign up to purge yourself of false premises about business so you can get on the fast track to growing your ideal customer list.
Make your business vision clearer every day.

Debunk your reasons for not following through.

Know what it takes to market yourself, without cheap hacks, tricks or tactics.
​
I usually send out an email every day, sometimes multiple per day. If you don't like it, you can unsubscribe with one click.
Subscribers also get access to my coaching events and other products to help you grow your platform.
​
The clarity that I have gained from one week of knowing Chad and working with him is INSANE! Nobody can compete. I've paid folks money and they either just remind me of what I already know or give motivation to start.
– Ashley Calhoun
​The Brave, Bold, Fearless Manual
​
Chad transformed my relationship with business. He showed me that I already have what it takes to attract & convert paying customers. It's no coincidence that after working with Chad I grew an audience of tens of thousands of fans & millions of views. Big thanks to Chad for all his world-class knowledge, skills & encouragement.
– Kate Csak
@pearlswann on TikTok
From stimulating the initial fast growth to scaling the brand, Chad made sure our founding values and character were honored, and our audience was highly engaged.
​
Chad's big-picture perspective ensured that we were always on the leading edge of marketing in the supplement industry, and able to capitalize on all opportunities.
– Carolyn F. A Dean MD ND
RnA ReSet
Chad stays on top of what is happening in marketing trends in addition to his firm grasp on marketing in general. He is data driven yet also has a keen ability to see the big picture.
Together we were able to brainstorm and execute multi million dollar growth.
– Michelle Bridger
Facebook Advertising Specialist
​
Subscribe using the form below